Go club and Tournament organization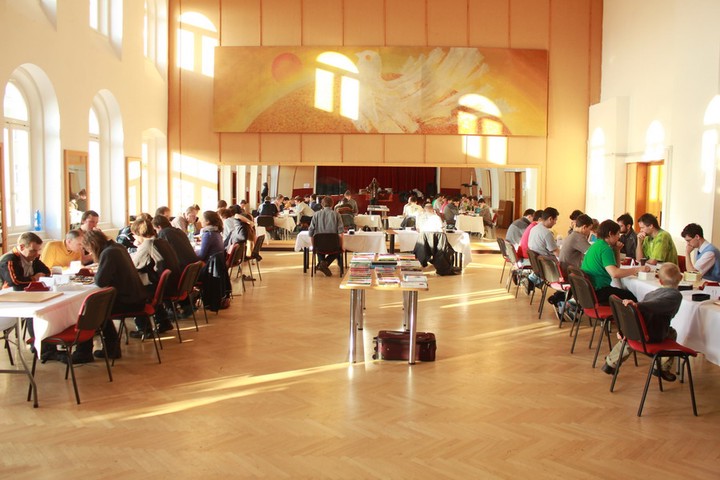 Go has been for a long time one of my big passions. When I was still living in Děčín, the town where I grew up in, I managed to set up a club, where a few members were meeting once a week to learn, play and discuss go together. I also did a few presentations about go (its history and rules) in high schools, local festivals and tea houses.
During 2011-2014 we were holding a nationwide tournament every Spring. Below are a few pictures. Especially the tournament 2013 was important, as it was the qualification for that year's national championship. We hosted a few international players from neighboring countries and had a small column in the local newspaper about it.
Later 2014, after I got back from my 6-month exchange student program in South Korea, I moved to Prague for a better job. I left the go club that I started in my hometown, but I will always remember those years with joy. I am very proud that I could spread the love of go in my hometown, but also that I was able to give back and support a little the go community in my country.
Tournaments (2010 - 2014)
Club activities (2007 - 2014)
関連項目